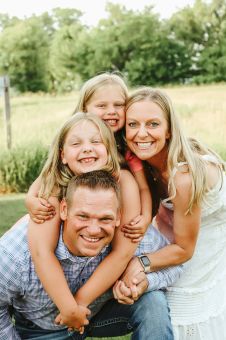 Amber LeRoy with LeRoy Insurance Services is an Independent Healthcare Insurance Broker. Based out of Hudson, WI. I primarily focus on serving Western Wisconsin and the Greater Twin Cities. Being an Independent Broker, I have multiple choices. I am not tied to any one insurance company. One of the advantages of using an Independent Broker is that we work to satisfy your needs. You are using an expert who is focused on finding the right solution for you.
Whether it be Individual, Group, Medicare, Dental, Vision, Travel, or Life Insurance, LeRoy Insurance Services is dedicated to finding you the best, most comprehensive coverage at an affordable price.
We understand health insurance can be confusing, especially in today's market, so when the endless forms and complicated language leave you wondering if you're making the right decision, we're just a phone call away. We're ready to answer any questions you have about plan details, health insurance forms, prescription drug coverage, and more.